Venous Insufficiency Treatment
Being Diagnosed with Chronic Venous Insufficiency
It's only natural to feel concerned if you've been diagnosed with Chronic Venous Insufficiency (CVI), but there are a wide range of treatment options available for you, depending on the stage of the condition. We've outlined a few of ways to manage your condition and live a full and happy life. Always consult with your care provider for more information or before beginning any treatment plan.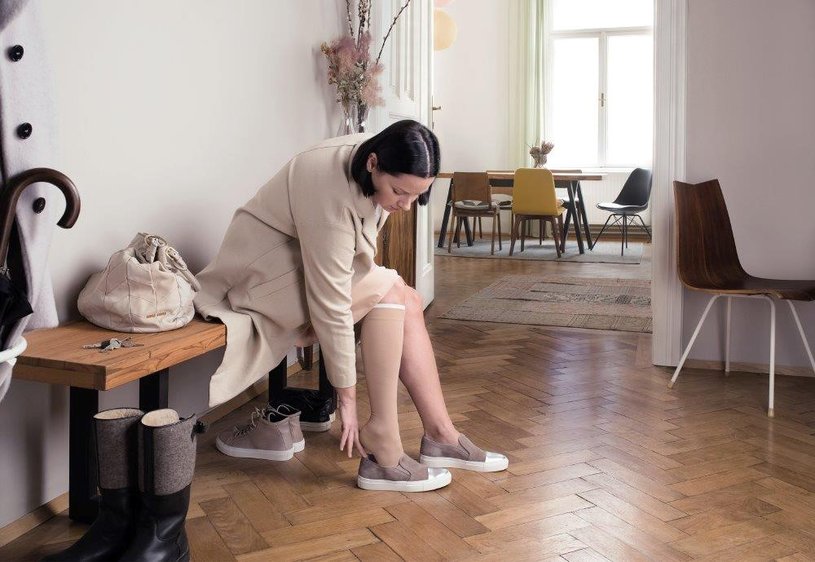 Spider veins and varicose veins can be treated with Scelerotherapy. This involves a physician injecting a special solution directly into the vein, to make it shrink and disappear. Endovenous Thermal Ablation, or laser therapy, is another non-surgical procedure that can be used to close off the problem veins.
Surgery may be considered in severe cases of CVI, where other treatments have been unsuccessful. Some options include Ligation & Stripping, Microincision, Ambulatory Phlebectomy and Vein Bypass. Ask your care provider if you need further information on any of these surgeries.
Support groups can help provide other forms of comfort and relief that are equally as important. You can find support groups in your area at the National Lymphoedema Network's website. Visit www.lymphnet.org for more information.
Or listed below are several further support services that you might find useful.
While there is no specific diet for Chronic Venous Insufficiency, it makes sense to try to stick to a healthy, balanced diet.
Eat a diet rich in fruit, vegetables, whole grains, low-fat dairy, lean meats, fish, poultry, nuts and beans
Limit your intake of sugars and fats