EXERCISE FOR LYMPHOEDEMA
Top three exercises to encourage lymph flow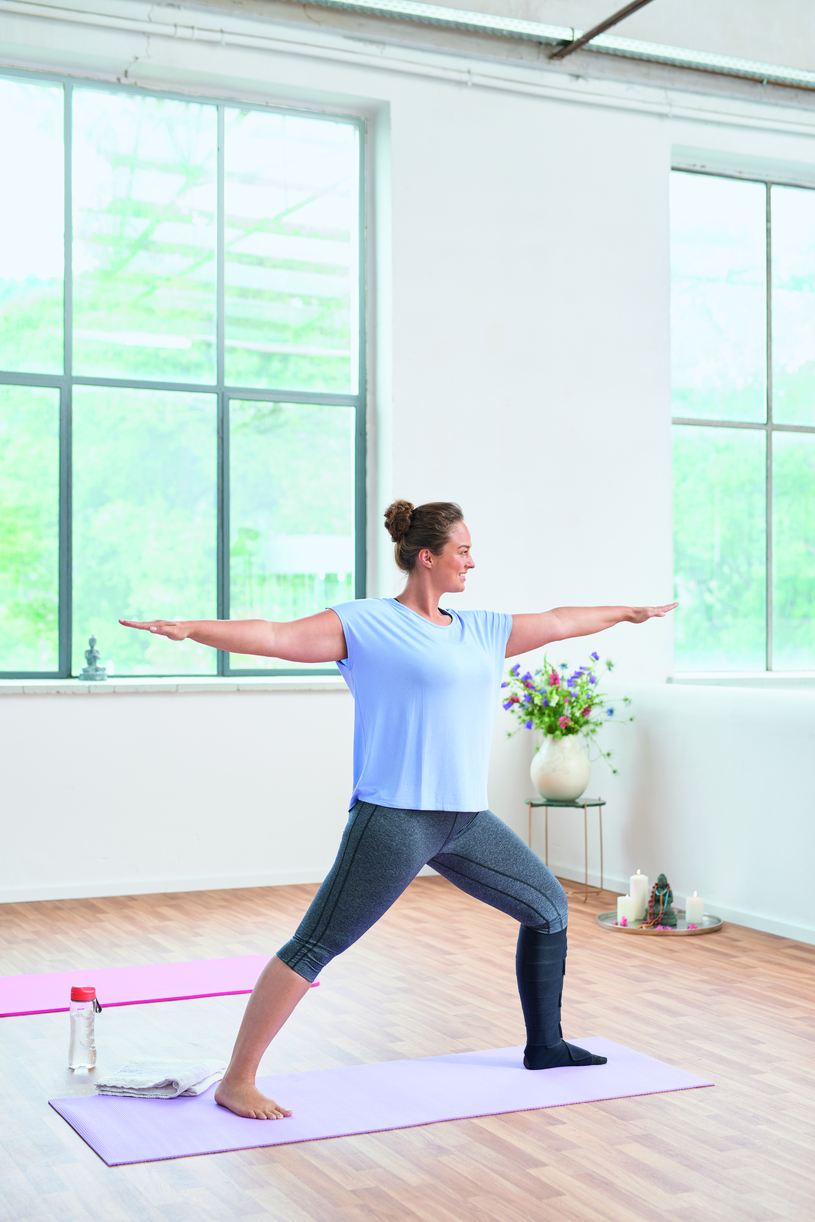 Gentle activity, such as stretching, strength or aerobic exercise can be beneficial for people living with Lymphoedema as it helps to move fluid through the lymphatic system. But, it's important to start slowly and build up to being more active. Your care provider will be able to advise on how much exercise is suitable for you. Walking is free, suitable for all abilities and easy to fit into your day. Here are a few other ideas that encourage lymph flow…
1. Deep breathing
Diaphragmatic breathing, or deep breathing, is beneficial for all types of Lymphedema because it pumps the largest lymphatic vessels at the thoracic duct. Also known as Van Hoorne's canal, the thoracic duct stretches from the stomach to the neck and is responsible for draining a big portion of the body's lymph into the bloodstream. The process of moving the diaphragm up and down, as you inhale and exhale, pushes lymph fluid up and back into the circulatory system. Deep breathing is a natural part of exercises like yoga, tai chi and meditation, which can also offer the time you need to relax and regenerate. Link to diaphragmatic breathing
2. Posture and positioning
Unlike the circulatory system, which relies on the heart to pump blood around the body, the lymphatic system needs movement from joints and muscles to keep fluid flowing. Exercises that incorporate bending, stretching and posture movements, such as yoga and pilates, are good for encouraging lymph flow. It's also important to ensure careful positioning of arms and legs when resting or sitting. For instance, avoid sitting with your legs down, as this forces the fluid to drain to your feet.
3. Arm and leg exercises
There are plenty of simple exercises that you can do in the comfort of your own home. Always wear your compression garment, if you have one, and try to do some form of activity every day. For swollen arms: sit on a chair and pretend to do breaststroke by crossing your arms and pushing them out in a circular motion. For swollen legs: lift your foot off the floor, then straighten and bend your leg. Repeat these exercises 5 to 10 times.
No exercise should be undertaken without first consulting a Lymphoedema specialist.